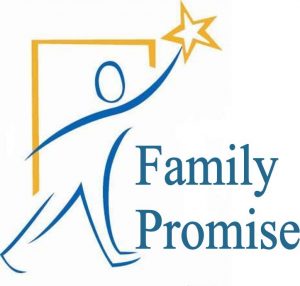 Family Promise of Wake County was formerly known as WIHN.   Here are the key points in our decision on the name change:
Family Promise better describes what we do with "family" in the name.
We are more than an Emergency Shelter Program.
Our new name will give us a broader reach to volunteers and corporate donors.
Our new name further cements our affiliation with Family Promise National.
Our new name is easier to remember.
Family Promise is a county-wide program that provides food, shelter, job resources, housing resources and support for prescreened families in transition from homelessness to housing. St. Andrew's hosts Family Promise families at our church four times a year. We provide transportation to and from the church using the Family Promise van, dinner, breakfast, lunch, activities for the children, and overnight accommodations. Please see the details of each area below and make a difference by signing up to help out. We could not have the ministry without you.
2018 Host Weeks
Jan. 14
June 17
August 19
October 14
Core Team
Core Team members are an integral part of the process that makes Family Promise work so well at St. Andrew. Keep in mind that there is more than one Core Team. The Core Teams are responsible on a rotational basis for each Family Promise week. Click here to view Core Team Responsibilities.
Volunteer Opportunities
Set-up & Breakdown – Volunteers work on the first Sunday (1:30 P.M.) and last Sunday (7:30 A.M.) of our host week to set-up and breakdown beds, tables, chairs and linens.
Morning Drivers – The morning driver arrives at the church by 6:30 A.M. and, using the van provided, drives the families to the center in Raleigh. The driver then returns the van to St. Andrew's, completing his or her responsibility by 7:30 A.M
Evening Drivers – The evening driver arrives at the church by 5:30 P.M. and, using the van provided, picks the families up from the center in Raleigh and returns them to St. Andrew's by 6:15 P.M.
Meals & Incidentals – Coupons are made available following all Masses detailing specific foods and incidentals needed for the week we host the Family Promise families. Parishioners are asked to select coupons and donate the item listed on the day indicated on the coupon they select.
Dinner Hosts – Dinner Hosts arrive at 5:30 to re-heat the fully cooked and ready to serve food that has been donated by fellow parishioners. (Some side dishes may need to be cooked.) Dinner hosts help serve and clean up. Their job is usually complete by 7:30 P.M.
Activities – Activities volunteers help entertain the children at St. Andrew's from 7 P.M. 'til 8:30 P.M. Suggested activities include games, crafts, outdoor activities, videos and story time.
Overnight Hosts – Two overnight hosts (singles, families, friends, and married couples welcome) arrive at the church at 8:45 P.M. to spend the night. Roll away beds for two adult hosts are provided, and the hosts sleep in the church nursery by themselves. Hosts wake up the guests at 6 A.M., help serve a cold breakfast and fold up any roll away beds that are in classrooms.
Overnight hosts are usually free to go by 6:45 A.M.
Support Family Promise
Amazon will now donate 0.5% of the price of your eligible AmazonSmile purchases to Family Promise/Wake Interfaith Hospitality Network, Inc. when you shop at AmazonSmile. The first time you access smile.amazon.com, it will ask you to select your charity; type "WIHN" and select "Wake Interfaith Hospitality Network" to set up your profile. In the future, access smile.amazon.com for your online shopping. This does not change the way that amazon.com works; the site works exactly the same as it always did. You just have a different means of linking to it. Family Promise benefits without costing you any extra money, and you get the same Amazon products.
Contact
Patricia Kelly, 919-325-7918(h), 919-389-9145(c),
Mary Gillespie, Parish Council Liaison,